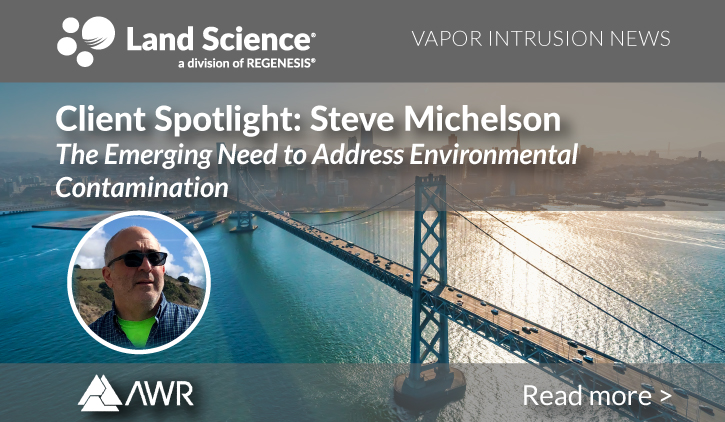 For Steve Michelson, President of AWR Environmental, a leading west coast-based environmental and geotechnical services firm, and valued Land Science® client, overseeing a multitude of diverse responsibilities is a welcome aspect of his role, and is just one reason he enjoys his work. He begins, "We are a small boutique firm, and everyone wears a number of  hats – except obviously, the principal roles. As both President and Principal, I'm responsible for the care of all our clients, and ensure we provide top-shelf technical solutions that are responsive to our client's needs and constraints.  In addition to directing the company, I strive to promote a corporate culture that emphasizes communication and creativity." One element of the culture and work environment Michelson has fostered includes the encouragement of staff to respectfully challenge each other when reviewing nearly all written reports before submitting to the client- including his own. He continues, "The objective is to identify both supported and unsupported assumptions, with the goal of identifying our strengths and weaknesses in the analysis and technical solutions and strategies to resolve our clients' challenges."

Free Webinar Recording Now Available!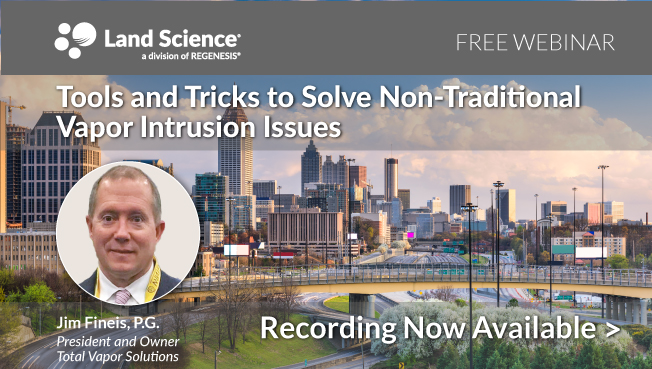 About the Presenters:
---
Jim Fineis, P.G.
President and Owner, Total Vapor Solutions
Jim is the President and owner of Total Vapor Solutions. In addition, Mr. Fineis is an instructor in Hartman Geosciences "Practical Guide to Vapor Intrusion" 2 day course. The training has been given to over 20 regulatory agencies and over 500 students. Additionally, Mr. Fineis speaks at various vapor intrusion conferences each year.
Prior to opening Total Vapor Solutions, Mr. Fineis was the President and owner of Atlas Geo-Sampling Company. Atlas was an integrated geosampling and drilling firm located in Atlanta, GA. Mr. Fineis has been responsible for all aspects of P/L, business development and operations since starting Atlas in 2004. In addition to the responsibilities with Atlas, Mr. Fineis is a Professional Geologist (ASBOG) with certification in Georgia and Florida, and over 20 years' experience in the environmental services industry.
Aimee Plowman
Southeast District Manager, Land Science
Aimee Plowman is the Southeast District Manager of the Land Science® division of REGENESIS, Inc., and is based in Atlanta, Georgia. Aimee's role includes providing technical support in the design and installation of TerraShield, Nitra-Seal, MonoShield and Retro-Coat vapor mitigation systems, and educating the environmental community on the advancements in vapor intrusion barrier technology, implementation, and quality control by making presentations to environmental firms, regulatory agencies, and developers. Aimee received a Master of Science in Geology and a Bachelor of Science in Geology from the University of Oklahoma in Norman, Oklahoma. In her free time, she enjoys a variety of outdoor activities such as hiking, running, fishing, and going to the beach.
IN THE NEWS: Land Science Announces Its Support in the Newly Launched Association of Vapor Intrusion Professionals (AVIP) As Charter Platinum Sponsor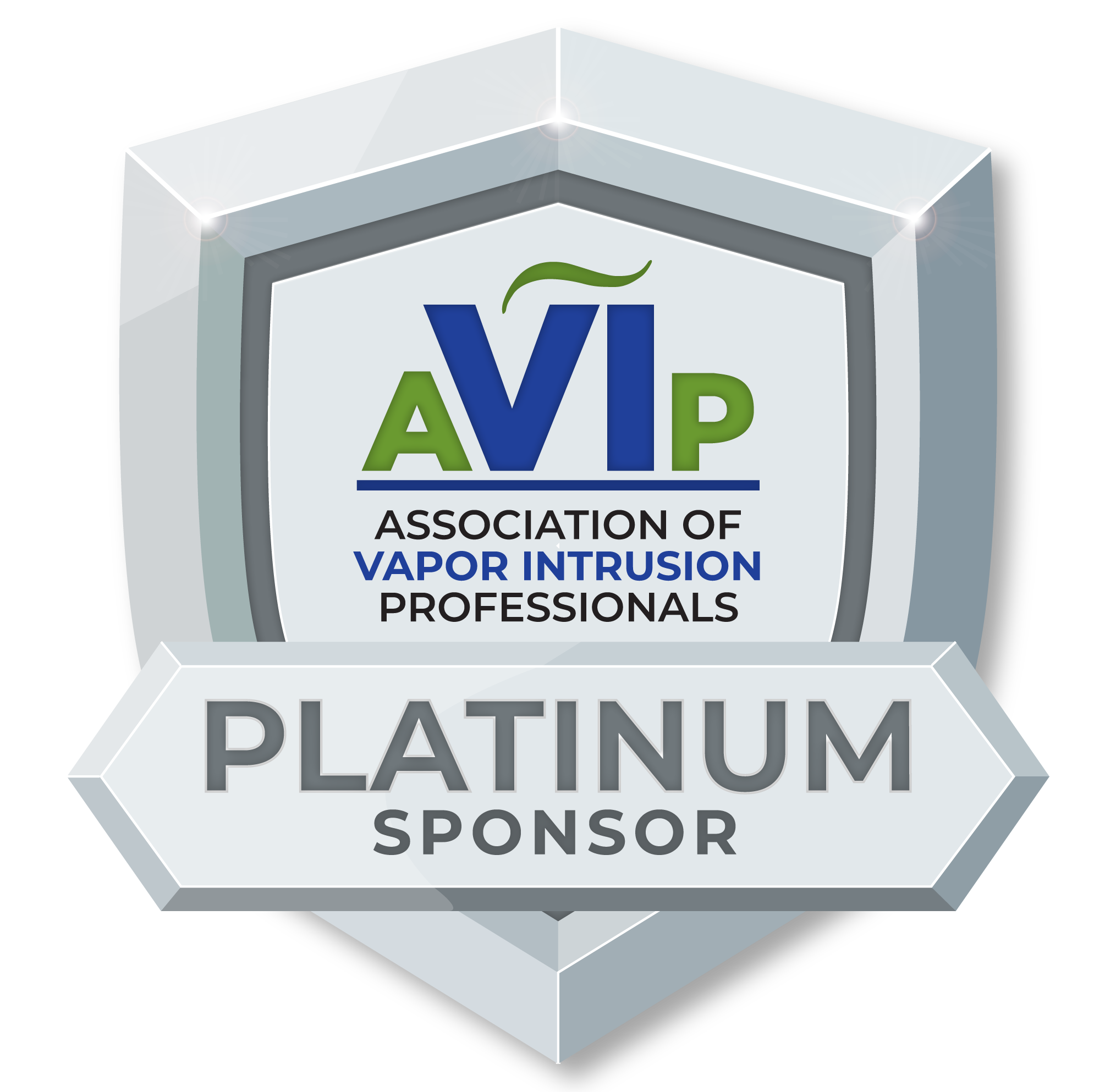 SAN CLEMENTE, Calif.–(BUSINESS WIRE)–Land Science, a division of REGENESIS, is pleased to announce its support and involvement in the newly launched Association of Vapor Intrusion Professionals as a charter Platinum Sponsor and member of the AVIP's councils. The purpose of AVIP is to build a community of professionals dedicated to advancing the vapor intrusion (VI) industry and providing a forum for informational exchange of knowledge and science related to VI; as well as establishing a central resource for technology, guidance, standards, credentialing and best practices for both those in the industry and those seeking VI-related services.

Former Landfill Site Redeveloped Using TerraShield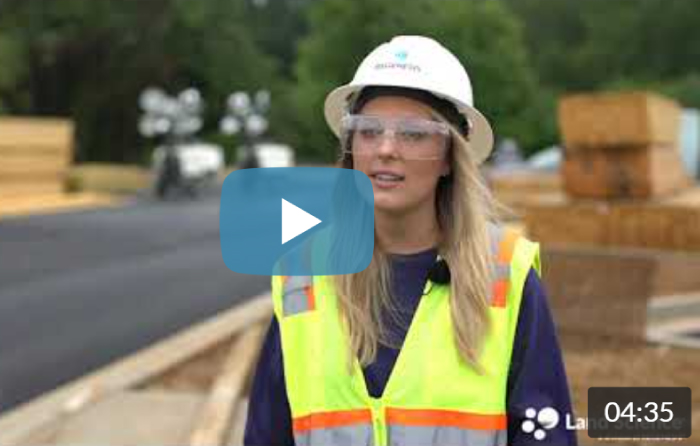 A brownfield redevelopment project included construction of a new hotel near Tuscaloosa's Riverfront. The project increases room capacity for the city, allowing it to draw in more tourism from sporting and business events. The project site was once a former landfill resulting in a mix of soil gas vapors containing chlorinated solvents, petroleum hydrocarbons and methane. In order to prevent vapor intrusion into the new building, the certified applicators installed over 18,000 square feet of TerraShield, in conjunction with an active venting system. Based on the range of contaminants and various concentrations exceeding regulatory screening levels, the TerraShield vapor barrier offered the highest level of protection against VI, as well as long term assurance that occupants would be protected should the active system ever shut off. Coupling the TerraShield barrier with active venting enabled this brownfield property to be converted into productive use for the city.

Superior Chemical Resistance Over Any Vapor Barrier on the Market Today
When developing properties on sites with known environmental impacts, one of the biggest issues is the risk to human health. Failure to address these issues can result in adverse health effects and millions of dollars in legal exposure. TerraShield was designed specifically to eliminate risk of exposure by employing innovative technologies to provide best-in-class chemical resistance and durability. Backed by a robust warranty and installed by Land Science-certified applicators, each TerraShield installation is rigorously tested to ensure the quality of every seal and ultimately the complete vapor barrier system installed.

Have a Vapor Intrusion Project? Get Started Today!
To receive a custom vapor intrusion solution, please call 949.481.8118 or visit landsciencetech.com/contact-us. One of our Technical Solutions Managers will review your project details and provide you with a customized vapor intrusion solution designed to achieve your site goals.