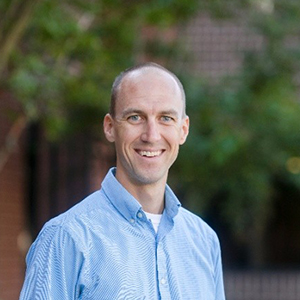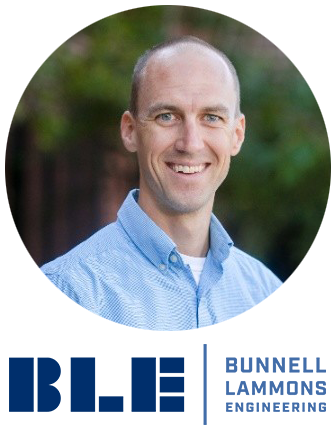 For Dan Matz, a career in environmental remediation provides the ideal combination of variety and pace to keep him both energized and challenged. As an Environmental Engineer at Bunnell Lammons Engineering, Inc., a leading environmental and geotechnical engineering firm and valued Land Science® client, Matz plays a key role in a broad range of the firm's environmental services. "My primary responsibilities are Phase I and Phase II Environmental Site Assessments and Brownfield redevelopment projects," he shares. "We commonly call these our 'Due Diligence Services' because they are designed to better inform clients about a property prior to the acquisition of it."  The diversity of his work, along with the demands of short due diligence periods can be challenging, but that's just what keeps Matz moving at full speed. He shares, "Working in the field of environmental remediation is very gratifying."
As someone with a love for the outdoors since childhood, Matz wasn't surprised when that passion led him to focus his university studies in environmental engineering, where he earned his B.S. in Physics of the Environment at Furman University.  He continues, "I developed my own major, and tailored it toward an engineering degree. My degree was a combination of physics, math, and environmental science."  He followed his undergraduate degree by earning a Master of Engineering in Environmental Engineering and Science from Clemson University. He then joined Bunnell Lammons Engineering, Inc., where he's served since 2008, first as an Environmental Engineering Associate before being promoted to Environmental Engineer.
To stay current with industry trends and technology, he attends multiple conferences per year, and participates in webinar trainings and "lunch and learns" at the office. He adds, "I try to focus my continuing education on vapor migration, groundwater and vapor remedial techniques, and Per- and polyfluoroalkyl substances (PFAS/PFOAs) ."  Suffice to say, he thoroughly enjoys what he's doing, and takes pride in knowing he's making a positive impact in the community. He shares, "I like the quick turnaround time on projects. When environmental concerns arise, it is exciting to determine the best solution for the client to move forward with the transaction, whether it is a Brownfields agreement with the state or some other avenue of environmental protection. It is rewarding to work on real world environmental problems and help my clients determine solutions to mitigate risk, keeping in mind their project schedule and budget."
When it comes to working with Land Science®, Matz appreciates the timely response and level of expertise he receives. He shares, "Land Science® is responsive. You ask a question of a Project Manager and they answer it quickly and thoroughly. They provide support on VI design, install, etc., which makes my job as an engineer easier in support of my clients. They are industry leaders and have the solutions to the problems we face." He currently has four projects with Land Science®– two Retro-Coat™ applications and two Geo-Seal® applications.  "The support and assistance they have provided on each of these projects is remarkable, and we have a good working relationship with them," he says. About specific Land Science® products and solutions, he says Geo-Seal®, Retro-Coat™, and Vapor-Vent are all used in various ways, depending on the site requirements.
When asked about the future goals of Bunnell Lammons Engineering, Inc., Matz says continued growth and providing superior service are always at the top. Currently, the firm has more than 125 employees between its various divisions: environmental engineering and consulting, geotechnical engineering, construction materials testing, transportation services, and solid waste services.
Residing in the Greenville/Spartanburg, South Carolina area, where he works out of the company's Greenville office, Matz and his wife Laura, have two young children, Ryan, age 4, and Erin, six months. In his free time, Dan can be found out on the nearby roads, training for his next half marathon or triathlon. Additionally, Dan and his family enjoy rooting on their favorite football team, the Clemson Tigers.
When asked what he sees the future holds for environmental remediation, he says PFAs and PFOAs are garnering a great deal of attention. He continues, "There is a lot of talk about these emerging contaminants, but we will see where it goes. If more regulatory agencies start to develop action levels, it could become a BIG issue in years to come. The science is relatively new, and there are a great deal of discoveries to come in future."
And what is it he likes most about his work? "Helping clients solve their environmental problems and allowing them to purchase and redevelop properties that otherwise might sit vacant and underutilized."
When prompted to share how he would encourage others to join in his field of study, he again points out the quick cadence his work entails, and the satisfaction of helping clients. He concludes, "I tell people interested in the field the industry is a fun, fast paced work environment. It is exciting to work on a variety of projects and provide clients with solutions."
Land Science is proud to have Dan Matz, an Environmental Engineer at Bunnell Lammons Engineering, Inc., as a valued client and partner in environmental remediation, and appreciates his expertise and thorough approach in providing successful remediation outcomes for Land Science and its clients.