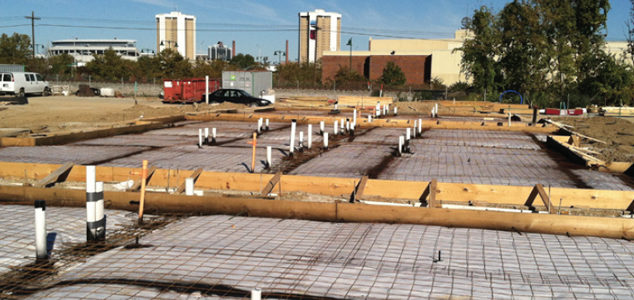 Project Highlights
Geo-Seal Installation allowed for rapid development of environmentally impacted project site
GCI provided Ohio EPA with a No Further Action (NFA) letter and Ohio EPA generated a Covenant Not to Sue eliminating any concern over future liability
Project Summary
Ohio cities are experiencing a building boom and real estate investors are eager to build multi-family apartments on available land. A well-known real estate developer recently purchased the site of a former manufacturer where chlorinated and other solvent levels exceeded regulatory guidelines. The developer needed a quick and effective solution to mitigate the vapor intrusion present and turned to Geotechnical Consultants, Inc. (GCI), an experienced environmental consultant. The Geo-Seal system selected by GCI to mitigate the vapor intrusion found excellent results.
Download the complete case study
© 2021 All rights reserved. Geo-Seal is a registered trademark of Epro Services Inc.