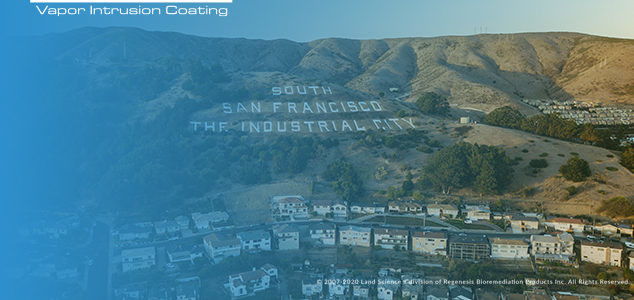 Project Highlights
Retro-Coat functioned as a vapor intrusion mitigation membrane as well as a long-lasting coating for the basement level, accomplishing two of the owner's goals with one product.
Retro-Coat was chosen as the most feasible and effective treatment due to compatibility with pre-existing methane mitigation system components.
Retro-Coat is resistant to harmful methane gas intrusion and is a wearing surface, meaning no additional concrete protection is necessary.
The updated vapor intrusion mitigation system allowed for the new tenants to move in quickly.
Retro-Coat is applied without any odor and cures quickly, reducing building downtime.
Project Summary

An office building located on the San Francisco Peninsula was left vacant for multiple years. The building is located on top of a capped landfill which is a known methane producer. After a recent change in ownership, it was important for the new owner to make the necessary improvements to the building so that new tenants could move in quickly. One of these improvements was to update the vapor mitigation system to ensure the tenant's safety from any harmful vapor intrusion.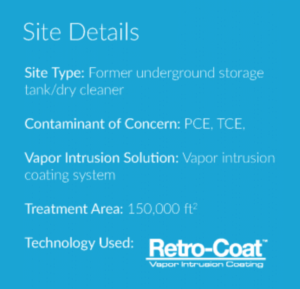 The owner enlisted the expertise of Langan to update the vapor mitigation system. Langan proposed using Retro-Coat Vapor Intrusion Coating System because of its proven resistance to harmful vapors and its durability. The owner was thoroughly pleased with this application because it accomplished two goals with a single product: it mitigated the harmful vapor intrusion and provided a durable coating for the floor of the basement level. Retro-Coat's multi-functionality saved the site owner time and money.
Technology Description
Retro-Coat Vapor Intrusion Coating consists of chemically resistant materials which protect existing structures from the threat of contaminant vapor intrusion. Retro-Coat was developed by experienced vapor intrusion specialists and is proven to resist the most aggressive chemical vapors. This technology acts as a protective barrier eliminating the need to remove the existing slab and when combined with in situ treatment, it can greatly lower remediation costs.
RESULTS
Retro-Coat consists of chemically resistant materials which will protect this structure from the threat of contaminant vapor intrusion, specifically methane gas. Retro-Coat finishes to a high gloss, easy-to-clean surface that is impervious to vapor and moisture transmission. Additionally, Retro-Coat withstands foot traffic and industrial settings. It was significant to have a highly durable coating system in place because the tenants plan to use the basement level to house large computers and heavy technological equipment.
The site owner has been very pleased with the outcomes from Retro-Coat. The building's basement level has a highly durable coating and most importantly, the vapor intrusion mitigation system is now highly effective.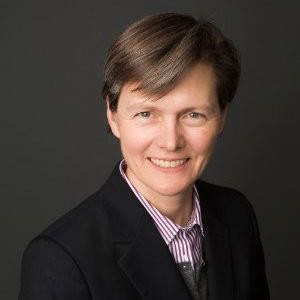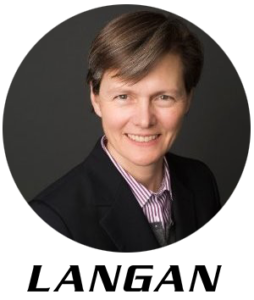 Ask Sigrida Reinis, Ph.D., what she likes most about her work, and she'll likely respond by saying she enjoys the challenge of addressing complex environmental remediation projects, much like a modern day detective. It's just one reason Reinis, an Associate at Langan Engineering and Environmental Services, Inc., a leader in integrated land development engineering and a valued REGENESIS/Land Science client, looks forward to her work. Shares Reinis, "I like solving mysteries, and in the environmental engineering world, we are often confronted with the unexpected – weird data, odd trends, and bizarre existing site conditions, to name just a few. Figuring out how the dots are connected or how to make the best of a less than perfect situation is what makes the work both interesting and engaging." The day-to-day challenges associated in the cleanup of various sites, coupled with the continued growth of Langan Engineering and Environmental Services are, in part, why Reinis has continued to enjoy her role with the Langan team for more than 20 years. She also appreciates the diversity in her work that contributes to a busy, ongoing schedule of activities. She continues, "At any given time, I am serving as Project Manager for up to a dozen projects, most of which are related either to post-closure landfill redevelopment or gas/vapor intrusion mitigation for existing or new buildings."
For Reinis, choosing a career in environmental remediation began upon graduation from the University of California at Berkeley, where she received her B.S. in Civil Engineering. She continues, "When I graduated with my B.S. from Cal Berkeley in 1984, the Federal Superfund program was just getting off the ground, and I had the great fortune of being hired by Dr. Don Treadwell, a geotechnical engineer who was transitioning himself and his firm (Geomatrix Consultants Inc.) into the new field of environmental engineering." Reinis also added a Master's in Civil Engineering, followed by her Ph.D. in Civil Engineering, both of which were also earned at the University of California at Berkeley. To stay abreast of current trends and technologies in her field, Reinis takes advantage of an extensive range of in-house continuing education and training offered through Langan Engineering and Environmental Services. She also participates in external education and training opportunities, and for the past few years has served as a member of the Interstate Technology Regulatory Council (ITRC) Methane Detection Task Force. In her free time, Reinis enjoys a variety of outdoor activities with her wife, Tracy. She shares, "We both enjoy cycling, running, hiking, and all forms of skiing – cross-country, downhill, and telemark. I'm also a certified professional cross-country ski instructor and am a certified cycling coach." In addition, Reinis volunteers with local charities and participates in fundraising for the Leukemia and Lymphoma Foundation through their Team In Training and Light the Night programs. She adds, "More recently, I have served as volunteer for AIDS/Lifecycle, a 7-day, 545-mile bike ride from San Francisco to Los Angeles that benefits the San Francisco AIDS Foundation and the Los Angeles LGBT Center."
When asked which Land Science products she prefers, Reinis points to Geo-Seal® and Retro-Coat™, and offers up a few examples where she and her team have had success. She shares, "The Land Science products that I am most familiar with are the sub-slab gas/vapor barrier membrane Geo-Seal® and the top-of-slab gas/vapor barrier membrane Retro-Coat™. I am currently managing three very different projects that all involve the application of Retro-Coat™. One is an empty warehouse on a former Naval Air Station that is being converted into a high-tech manufacturing space, and a second is an office building on a previously closed landfill that, when originally constructed in the mid-1980s, was equipped with a sub-slab venting system but not a gas barrier membrane. The third is a relatively new building that, despite being equipped with a sub-slab venting system and gas barrier membrane, is being treated with Retro-Coat™ in localized areas to mitigate potential vapor intrusion while we continue to search for the root cause of elevated levels of VOCs in indoor air, which we believe are linked to an indoor source." When asked what she feels the future holds for environmental remediation, Reinis feels there is room for improvement in the toxicological space. She adds, "Vapor intrusion has been an active area of research and engineering for well over a decade, but the toxicological research, particularly involving the inhalation exposure route, is still lagging. Consequently, regulations and guidance remain subject to change and debate." When asked about the most demanding aspect of her work, she quickly refers to tight deadlines. "It's a challenge when asked to produce a complete report from scratch in one day or less," she says. "The redevelopment world moves at an incredibly fast pace, especially when the real estate market is booming."
When it comes to addressing how her industry has evolved over the years, Reinis feels there are always new contaminants to challenge environmental professionals. She concludes, "There is always a new "emerging" contaminant – there was dioxin, then MTBE, now PFOA and PFOS and 1,4-dioxane – and always someone looking for a technical or scientific solution to old or new problems. The industry is constantly evolving, but generally for the better."
REGENESIS is proud to have Sigrida Reinis, an Associate at Langan Engineering and Environmental Services, Inc., as a valued client and partner in environmental remediation, and appreciates her vast experience and commitment to providing successful remediation outcomes for Land Science and its clients.