Introducing A New Advanced Nitrile Composite Barrier System

Nitra-Seal incorporates a nitrile-modified spray applied core and dual polyethylene sheets.
Key Benefits of Nitrile: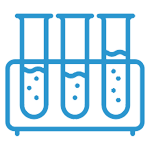 Chemical Resistance
The dual chemical resistant layers combined with the spray-applied Nitra-Core form a barrier resistant to a wide range of chemical pollutant vapors.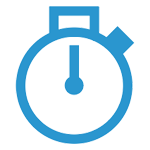 Enhanced Curing
Nitra-Seal is "construction friendly" as the curing time of the Nitra-Core layer and the ability to apply it in cooler temperatures ensures quick installation and minimizes the impact on construction schedules.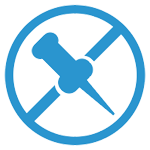 Puncture Resistance
Nitra-Seal forms a highly puncture resistant barrier that greatly reduces the chance of damage occurring after installation and prior to the placement of concrete.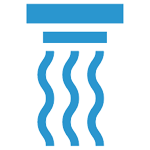 Additional Protection
TerraVent can be used in conjunction with Nitra-Seal to alleviate the buildup of vapors beneath structures as a result of vapor barrier implementation. Terra-Vent can be utilized as an active or passive ventilation system depending on the requirements of the design engineer.
Nitra-Seal Triple-Layer System
Dual Chemical Resistant Layers
The Nitra-Base+ layer (bottom) and the Land Science Bond layer (top) are composed of a polyethylene material bonded to a geo-textile on the out-facing side. Polyethylene is known for chemical resistance, high tensile strength, excellent stress-crack resistance and for highly reliable subsurface containment. The geo-textile which is physically bonded to the chemical resistant layer accomplishes two goals; it allows the Land Science Bond layer to adhere to the slab, and provides a friction course between the Nitra-Base+ layer and the soil.
Spray-Applied Nitra-Core Layer
The Nitra-Core layer is composed of a unique, nitrile-modified asphaltic membrane which also provides additional protection against vapor transmission1. Nitrile has been proven to offer exceptional chemical resistance in a wide range of applications. This layer creates a highly-effective seal around slab penetrations and eliminates the need for mechanical fastening at termination points.
1 US and International patents pending
Nitra-Seal employs a chemically resistant nitrile latex. Nitrile is recognized throughout the environmental engineering industry as being chemically resistant and is often used in personal protective equipment when working on hazardous waste sites (e.g. nitrile gloves). Laboratory testing has shown up to 10X higher chemical resistance when compared to any other vapor barrier material on the market.

Nitra-Seal has been lab-tested and proven to be highly effective against VOCs like chlorinated solvents and petroleum contaminants, and methane.

Nitra-Seal is a significant improvement over all other composite vapor barriers on the market due to the use of chemically resistant Nitrile instead of typical spray applied barriers.

Nitra-Seal employs a nitrile-modified spray applied core offering excellent chemical resistance.

Land Science Certified Applicators ensure barriers are properly installed, reducing risk.
The Nitra-Seal System
Nitra-Seal is a composite barrier system that incorporates a nitrile spray-applied component significantly reducing the potential for indoor air exposure to sub-slab chemical vapors.
Improved Performance Over Current Vapor Mitigation Systems
Puncture
Resistant Excellent
Constructability Chemically
Resistant Competitively
Priced