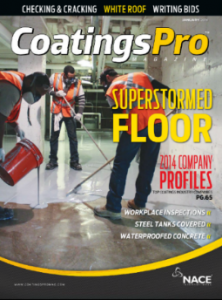 Coatings Pro Magazine recently featured a cover story on Land Science Technologies' Retro-Coat vapor intrusion coating application at New York City's Peter Cooper Village. A large number of basement areas within the Peter Copper Village development suffered significant damage from Hurricane Sandy. Rehabilitation and repair required the use of a chemical resistant material to mitigate potential environmental risk associated with vapor intrusion.
A summary of the project highlights are:
• Retro-Coat was applied to 15 basements for a total of 150,000 square feet
• Retro-Coat was selected to due to its comprehensive testing on a wide range of contaminants
• Retro-Coat contains no VOCs
• Certified contractor Manhattan Concrete Design ensured timely application to meet the demanding construction schedule
The Peter Cooper Village development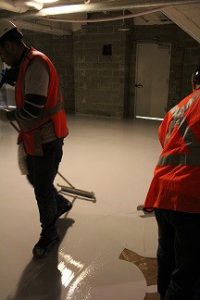 exemplifies the historical transformation of former, underutilized industrial areas (Brownfields) commonly found in urban areas.
Formerly referred to as the "Gas District" due to the large number gas fuel storage tanks that were present, these tanks often leaked and made the area undesirable for certain types of land use. In the early 1900s, tank removal was initiated and the neighborhood began to recover from its legacy of gas storage, but the Great Depression halted any beneficial redevelopment. In 1945, the "Gas District" was leveled and construction began on Peter Cooper Village and its sister development Stuyvesant Town.
The development of Peter Cooper Village helped fill a massive need for post-depression housing and evolved into a community for veterans of World War II. In 2006, Peter Cooper was sold by the original developer, Met-Life, for $5.4 billion and is a now premier neighborhood on the lower eastside of Manhattan.
To read the full length Coatings Pro Magazine feature article,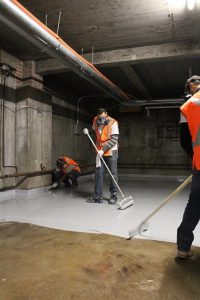 click here.
To read more about Retro-Coat, click here.
Retro-Coat is manufactured by Land Science Technologies a division of REGENESIS Inc.