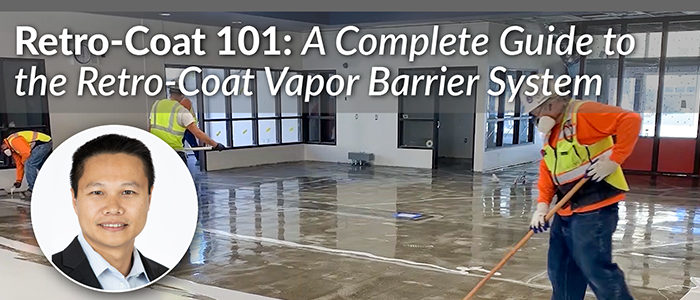 Land Science is pleased to present a webinar with vapor intrusion technical expert, Hieu Nguyen. Mr. Nguyen is the Senior Technical Engineer for Land Science and in his role is responsible for product development and training on all Land Science vapor intrusion technologies. In this webinar, he will provide an in-depth overview of the Retro-Coat vapor intrusion system along with tips on best practices when applying Retro-Coat for existing structures.
Learn the following in this free webinar:
An introduction to Retro-Coat
Detail understanding of the Retro-Coat Vapor Barrier System
Overview of system specifications ​
Recommended surface preparation
Examples of various installation techniques​
A review of best practices and lesson learned​
Understanding of the QA/QC Process​
Recording now available
Complete the form below to view the recording of this free webinar.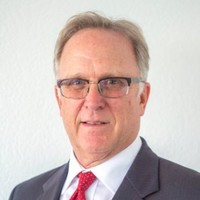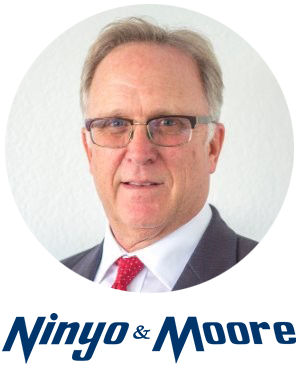 With more than 30 years of experience at Ninyo & Moore Geotechnical and Environmental Sciences Consultants, Inc., a leading environmental services firm and valued Land Science® client, Scott Kurtz has been involved in nearly every facet of the company's business. As its Director of Environmental Sciences, he is responsible for the performance and growth of the company's Environmental Divisions, which includes overseeing work across 18 offices in Arizona, California, Colorado, Nevada, Texas, and Utah. He shares, "We have eight environmental divisions- from San Diego to Alameda in California, and across the Southwest to Houston, Texas and Denver, Colorado.  As Director, Environmental Sciences I'm responsible for business development, growth, recruiting and profitability. In addition, I'm also focused on strategic positioning and in assisting all of the environmental divisions with top line issues."  Since starting with the company in 1988 as a Project coordinator, Kurtz has steadily progressed through the company's ranks. He was promoted to Principal Environmental Scientist, then to Manager of Environmental Sciences of the firm's Irvine office, before being tapped for his current Director position.
Although his career in environmental sciences spans more than three decades, Kurtz's initial career path began by serving his country in naval ship repair. It was during this time that an opportunity surfaced that offered him a manager position with an industrial waste management/tank cleaning/decommissioning firm. He continues, "While working in that capacity, around 1986-87, environmental regulations began to ramp up regarding hazardous waste handling and disposal.  Between 1986-1988, I transitioned that company from a Navy ship repair subcontractor to a waste management/disposal and cleanup firm. It proved to be a unique way to launch a career." To bolster his knowledge of environmental sciences, and in particular hazardous waste, Kurtz earned his Professional Certificate in Hazardous Materials Management from the University of California San Diego Extension. To stay on top of developing technological issues in his field, he subscribes to several industry publications, and regularly participates in webinars, workshops, and conferences, with many offered through the US Environmental Protection Agency and the California EPA. He points to the recent 2019 USEPA Brownfield Conference in Los Angeles as one that was especially productive. "It was great a conference for information sharing, gathering and networking.  Approximately 2,000 attendees from across the country were present, and a few international contingencies gathered to share Brownfield redevelopment experiences and best practices." In addition, he participates in economic development and urban redevelopment organizations, webinars, workshops and conferences, and is a member of the California Association of Local Economic Development (CALED).  He also serves on their Economic Development, Finance and Real Estate committee.
As one who has garnered so much experience throughout his career with Ninyo & Moore, Kurtz can look back with pride, knowing he has contributed greatly to the success of the company, and yet he also keeps an eye forward. He shares, "I'd like to continue helping the company achieve its goal of creating a rewarding, high quality environment for our professional staff to work in, while simultaneously maintaining our high standards for project performance and client satisfaction. In addition, we want to look for growth opportunities which target new geographic locations when opportunities arise." When it comes to working with Land Science, Kurtz appreciates the company's technical prowess and its commitment to providing superior service. He continues, "We work with Land Science on a variety of vapor barrier projects and have purchased and installed several of their products.  I know that historically, on the REGENESIS® side, we have used ORC® products in groundwater hydrocarbon remediation projects. Both the REGENESIS and Land Science staff have always provided access to very good technical data and they offer top notch service and support." When asked about the most rewarding aspect of his work, he points to the opportunity of working with so many dedicated, talented professionals at Ninyo & Moore. "I also enjoy seeing the growth we've had and the reputation that our company has developed through the years." And the most demanding part of his job?  "Finding qualified, young professionals to join us can be challenging. Another tough aspect is competing for work in the public works and local government markets-  it can be extremely competitive."
Residing in San Juan Capistrano, CA with his wife, Kurtz works out of the Ninyo & Moore Irvine office, and travels extensively to the company's various offices to direct and manage the firm's eight environmental divisions. Outside of work, he enjoys spending time with his family including his wife Shelly, two grown daughters and their husbands and two grandsons, golfing, sailing, boating, traveling, collecting albums, listening to music, and attending rock 'n roll concerts. Favorite golf courses he's played include Pebble Beach and those in the Hawaiian Islands, and last year he traveled with his wife to French Polynesia.  He continues, "I got re-certified for SCUBA two years ago and have been diving in Belize, the Tahitian Islands and Hawaii.  My favorite music genre is rock 'n roll from the late 60's through today, with the Rolling Stones and The Band as favorite rock groups." When asked what he sees the future holds for environmental remediation, he feels a robust industry, combined with evolving technology, are positive signs. He continues, "I believe the industry is strong, and technical advances in treatment technology continue to develop that allow positive outcomes to challenging remediation projects. There are continually new environmental contaminants discovered that require modifications to investigation techniques and remediation approaches, however, I think the industry will continue to thrive based on those developments and challenges. And how would he encourage others to join his field of study?  He concludes, "I would advise young professionals to study hard, work hard, follow your interests and passion, and recognize the opportunities that arise and pursue them."
Land Science is proud to have Scott Kurtz, Director of Environmental Services at Ninyo & Moore Geotechnical and Environmental Sciences Consultants, Inc., as a valued client and partner in environmental remediation, and appreciates his wealth of experience and approach in providing successful remediation outcomes for Land Science and its clients.