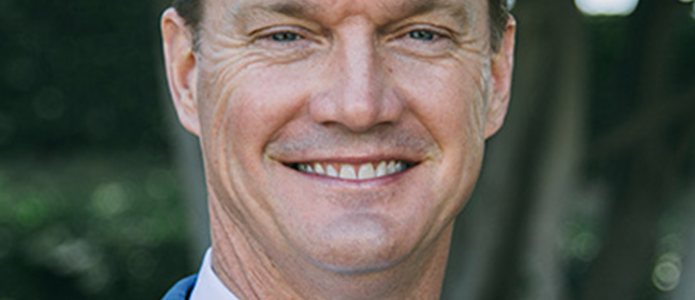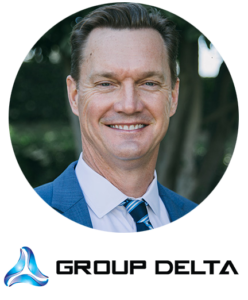 When it comes to utilizing a skillset that includes operational leadership, teamworking and mentoring, Glenn Burks, Principal Environmental Engineer and Director of Environmental Services for Group Delta Consultants, appears to be checking all the right boxes. He begins, "I believe my skills lie in establishing strong and successful local operations, both from an operations and culture standpoint, and then scaling that up to regional offices. My experience thus far has had a positive impact on both our success, and where I hope to be in the future." Burks joined Group Delta nearly 10 years ago after working as a Project Manager and Sr. Project Manager for several environmental remediation firms. In his current role at Delta, he manages the Environmental Division, and is responsible for overall division finances, recruiting, business development and final technical QA/QC of work products. He continues, "I perform the final QA/QC review on all Phase I Environmental Site Assessments due to the potential risk associated with the purchase of properties. Depending upon the project, I also provide technical reviews of environmental site assessment and remediation close out reports, given my expertise in this area. Lastly, I also provide expert support to attorneys involved in litigation associated with contaminated properties, and contribute to new business development."
In preparing for a career in environmental remediation, Burks earned his B.S. in Chemical Engineering from the University of California San Diego. He later added his Master's and PhD in Environmental Engineering from UCLA. To stay current with new technology and emerging trends, he is an active member of the ASTM Committee developing the National Guidance for Green Remediation  (E2893-16: ASTM Standard Guide for Greener Cleanups). He shares, "I remain engaged with leading experts in Green Remediation and am exposed to the latest technologies and best management practices. I am also very active in following regulatory advances and treatment technologies related to the most important emerging contaminant in the last decade: Per – and poly-fluoroalkyl substances (PFAS)."
With regard to working with REGENESIS®, Burks says most of his experience is with Land Science®, in the design and installation of subsurface barriers. "While the bulk of my work is with Land Science, REGENESIS is well known and respected in the industry and provides effective products for soil and groundwater remediation of most contaminants we find in the environment. I look forward to working with both REGENESIS and Land Science in the years to come." He feels the success of his division is due, in part, to the unique culture that exists. He shares, "We have been successful as a division because we empower ALL employees in business development and foster a very entrepreneurial operation. Not all ideas stick, but we have grown to a formidable operation because of our aggressive approach.  I very much enjoy mentoring younger staff and observing them succeed because when they succeed, I succeed!"
Burks became interested in environmental remediation after first working in the oil refining sector, before realizing he wanted to pivot and assist in helping the environment. He shares, "My first job following USCD was serving as a Process Engineer for Fluor Daniel. There I designed and optimized various processes at oil refineries and petrochemical facilities. Although the work was very challenging and highly variable, I eventually came to the conclusion I did not want the end result of my work effort to pollute the environment."
When asked what he sees in the future for his industry, he says it's all about PFAS. "Without question, the investigation and remediation of PFAS-contaminated sites is the next big wave in environmental consulting." Living in the south Orange County community of Mission Viejo, CA,  Burks finds time for a variety of hobbies and outdoor activities, including open water swimming competitions, including the Alcatraz Sharkfest. He continues, "I love to swim and compete in open water swimming events. Swimming the San Francisco Bay from Alcatraz Island to the Aquatic Park Cove in San Francisco requires disciplined training and a fair amount of courage and/or stupidity to move past the fear of sharks (there are no sharks in the bay). This event is also particularly meaningful to me because I swim with my daughter who first swam it when she was 15 years old! Helping her get past her fears of swimming in open and very cold water paid off after seeing her exult when we completed the race. For travel, my favorite destinations include Sweden in the winter to skate on the frozen ocean along the coast near Stockholm, the Caldas de Gerez National Park in Portugal, and Northeast Africa, where I once lived for two years in Eritrea." He also finds time to volunteer mentoring environmental studies students at UCI, and lectures in their "Careers Course" program.
And what does Burks find to be the most rewarding aspect of his work? "Most certainly it is working with our team of highly intelligent and competent engineers, geologists and environmental scientists and feeding off their energy and accomplishments. My greatest enjoyment is derived from seeing others that I have assisted and/or mentored succeed and reach their goals. I strongly believe giving our staff ownership of projects and the responsibilities that go along with the ownership is the most effective way to build a team of technically challenged and content employees and, ultimately, a financially successful firm." How would he encourage others to join his field of study? He concludes, "I would strongly recommend getting degrees in geology or civil/environmental engineering and work for a few years before going back for a Master's degree, and specialize in a particular field that you enjoy. You'll never know if you excel in a particular field unless you try it. So go out into the real world and get exposed to as many projects and activities as possible!
REGENESIS is proud to recognize Glenn Burks, Principal Environmental Engineer and Director of Environmental Services for Group Delta Consultants, as a valued client and partner in environmental remediation, and they appreciate his contributions and leadership in providing successful remediation outcomes for REGENESIS and Land Science, and its clients.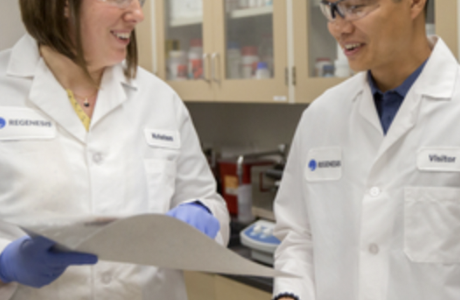 This patented innovation provides 100 times more chemical resistance than other solutions and is integral to the enhanced protection built into Land Science's popular MonoShield® and TerraShield® contaminant vapor barrier systems.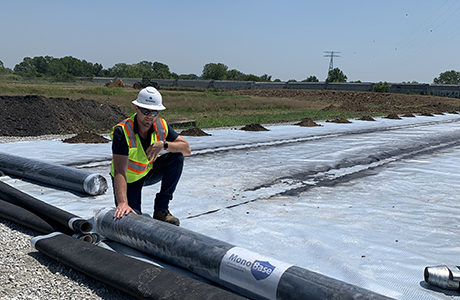 SAN CLEMENTE, Calif. Land Science®, a division of REGENESIS® and the leading provider of contaminant vapor mitigation systems, has been granted a U.S. patent for the inventive use of reinforced geomembrane that features an encapsulated metalized layer and is installed with NitraCore™, a nitrile-modified asphalt spray coating.