Developed by the R&D Team at Land Science, the Retro-Coat system is the most appropriate coating technology for vapor intrusion protection.
The Retro-Coat Vapor Intrusion Coating System is a complete product line that consists of chemically resistant materials to properly protect existing structures from the threat of contaminant vapor intrusion. A vapor intrusion condition is most commonly found when the existing structure was operating as, or in close proximity to, a dry cleaner, gas station, or manufacturing facility.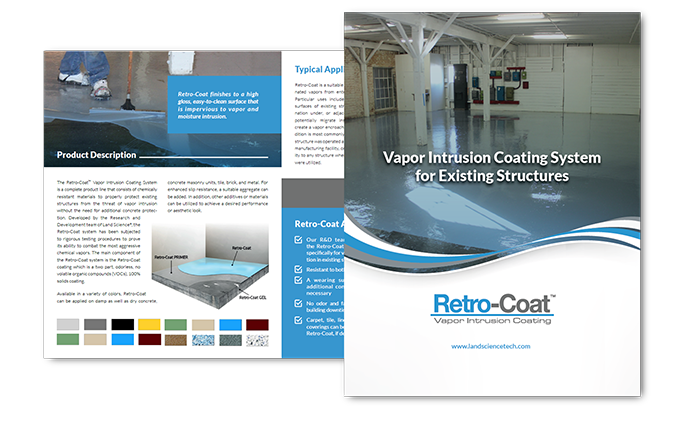 Retro-Coat Brochure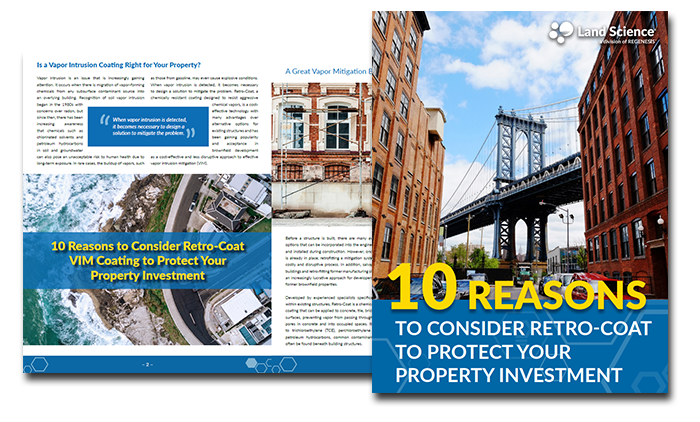 eBook: Why Retro-Coat?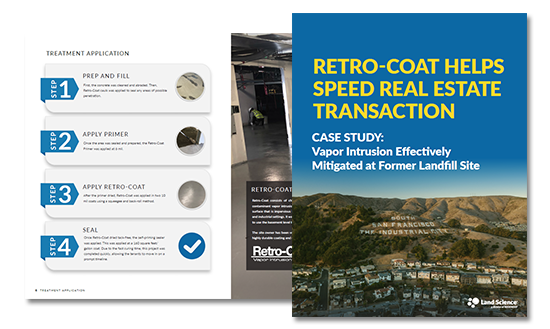 San Francisco Building Achieves Site Closure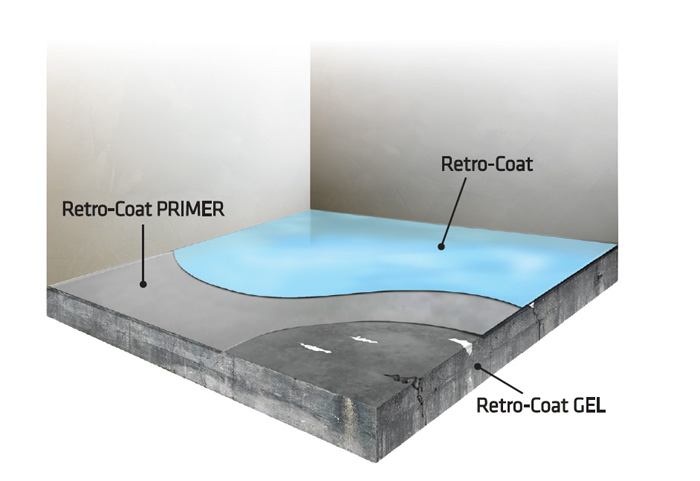 Vapor Intrusion
Vapor intrusion can cause significant uncertainty for building owners. Retro-Coat provides a simple and proven solution to a complex problem. Applying Retro-Coat can provide a building owner with long-term assurance that the vapor intrusion risk has been successfully mitigated, while at the same time, reducing the overall mitigation cost and avoiding the need to alter the building's foundation.
Developed by experienced vapor intrusion specialists specifically for vapor intrusion protection within existing structures
Resistant to aggressive chlorinated compounds such as TCE, PCE and petroleum hydrocarbons
Functions as a wearing surface, meaning no additional concrete protection is necessary
Carpet, tile, linoleum or other floor coverings can be applied directly over Retro-Coat, if desired
Eliminates the need to remove the existing slab and when combined with in-situ treatment, lowers overall remediation cost
Retro-Coat can increase the performance of an existing active sub-slab depressurization system
Retro-Coat can aid in the retiring of existing active sub-slab depressurization systems
Available and installed by Land Science Technologies certified contractors