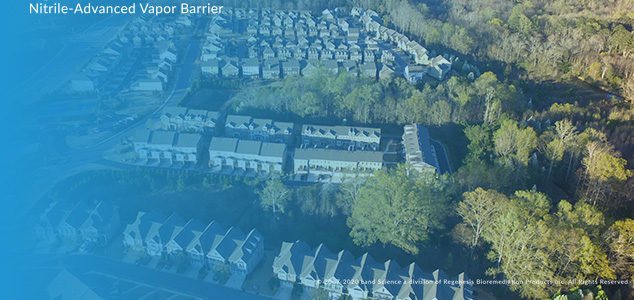 A leading national builder of luxury homes recently acquired a brownfield site in Midtown Atlanta with plans to develop a large-scale multi-phase townhome project. The developer planned to construct nine individual buildings on the site, each ranging from 4,000 to 6,000 square feet, with multiple townhouse units inside. Slab-on-grade foundations were set, but construction could not continue without understanding each building's vapor intrusion risks and creating a plan to provide reliable protection for future residents.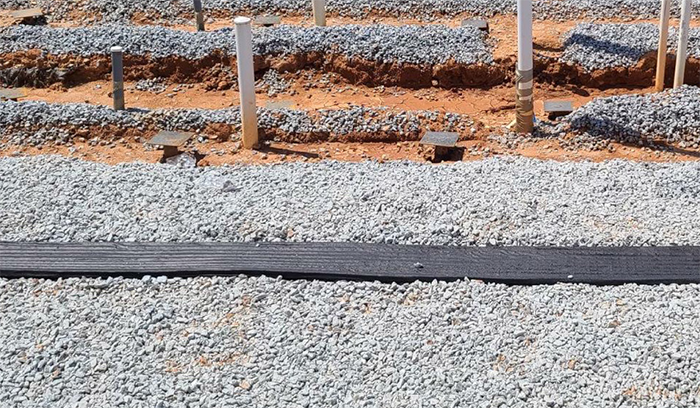 This case study features the following:
Nitra-Seal protects future residents of new urban townhomes
Total Vapor Solutions selected Nitra-Seal and TerraVent for this site after soil and gas samples revealed the need for a vapor intrusion mitigation system.
It was determined that Nitra-Seal should be laid across every foundation, but ventilation needs were not uniform for all the buildings.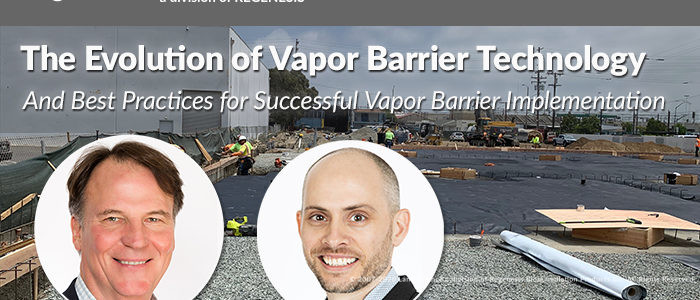 Learn the following in this free webinar:
The evolution of vapor barrier technology
How vapor barriers originated from waterproofing materials, and now incorporate advanced formulations resulting in more protection for building occupants
Strategies for successful vapor barrier implementation
Methods to ensure a high-quality vapor barrier installation
In this webinar we are pleased to have a special presentation by Scott Wilson, President & CEO of REGENESIS and Land Science, and Ryan Miller, East Region Manager for Land Science. They discussed the evolution of vapor barrier technology, as well as best practices for successful vapor barrier implementation.
View webinar
Complete the form below to sign up for this free webinar.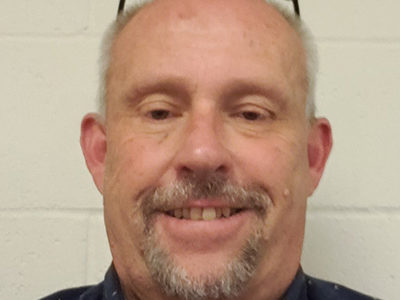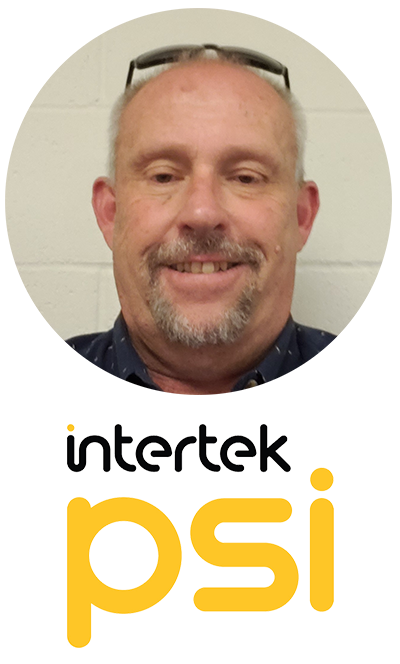 Ask Frank Poss, Department Manager/Senior Geologist for Intertek-PSI, a nationally recognized environmental consulting firm and valued Land Science® client, what he enjoys most about his work, and you will likely learn why he is such a valuable asset to Intertek. That's because his role covers such a diverse range of responsibilities and allows him to leverage his nearly 30 years of professional environmental experience. As Department Manager, he effectively manages several aspects of the business- from accounting to HR to project management, and more. He shares, "I have a plethora of responsibilities. These include the profit and loss of my department, operating Human Resources, managing accounting, and addressing most technical issues. I also oversee and approve all the proposals that are generated from the office, as well as developing proposals myself. I take pleasure in the fact that I complete something different every day I walk in the door.  The wide range of responsibilities fits my personality."  To prepare for a career in environmental remediation, Poss earned his BA in Geology from University of California Santa Barbara. He then embarked on his MS in Geology from San Diego State University, during which time the environmental industry took off. He continues, "Ultimately, my career kind of chose me.  Coming out with my BA from UC Santa Barbara there were not many jobs for Geologists, so I went back for my Masters.  While working on that, environmental work exploded, so many geologists went where the work was and that was environmental. My timing was right on." Prior to joining Intertek, he held positions as a Staff and Project Geologist for environmental services companies, primarily on the West Coast.
When it comes to working with Land Science, Poss appreciates their collaborative approach to finding the most effective solutions. "I have really enjoyed working with Land Science on several vapor intrusion projects," he says.  "I especially enjoy that they do not act like a subcontractor, but as a partner trying to solve a problem for a client." With regard to specific Land Science products, Retro-Coat™ and Geo-Seal™ have been used successfully on a variety of projects. Poss continues, "Retro-Coat was great for an existing building in San Francisco, where the building took up the entire footprint of the property.  As part of a property transaction, it was determined that the subject property was formerly a dry cleaner with elevated concentrations of PCE found indoors. Working with Land Science, we were able to apply Retro-Coat in a basement and in a restaurant above, and reduce the levels of PCE to below regulatory action levels."
When asked about his goals for Intertek, he emphasizes the importance of growth and profitability, while maintaining a fun and productive company culture. He continues, "My goals are to continue to expand, while having a good time doing so.  I find that having a great team around me is crucial because it stimulates productivity, thereby increasing profitability. I believe people who enjoy their work environment are much more productive.  In fact, my number one criterion during hiring is finding people I want to be around beyond the typical 40-hour work week, since in many ways, we are a second family."
Residing in Northern California with his wife of 27 years, Poss works out of the Intertek-PSI Oakland office, and has worked in Long Beach, San Francisco, and Oakland.  "I have spent half my career in Southern and Northern California." When asked what he enjoys most about his work, he points to an appreciation for the variety in his everyday responsibilities. He continues, "I enjoy having different challenges every day and getting to share those challenges with a great group of people.  I am definitely not someone who wants to know that I will be sitting down and doing the same thing over a long period of time.  Rather, I prefer juggling lots of balls and feel I excel most when a number of things are going on." And the most challenging aspect of his job?  "I would say human resource issues.  I have been extremely fortunate that over the years I have had very few HR issues to deal with.  However, when they have risen, we have worked through them in a positive and productive way."
Away from work, Poss enjoys travelling, playing golf, reading, coaching, and is a self-confessed foody.  "The reason we work is to enjoy the things outside of work. For travel, my favorite destination is Paris.  I have had the good luck of being there three times and each time was more enjoyable. First of all, Paris is beautiful with the Seine and all the wonderful parks.  It has tons of history and some of the best art galleries in the world- I especially love the Orsay.  Most of all, Paris turned me into a foodie.  From a Michelin star restaurant to the fruit stand on the corner, you cannot go wrong."  His coaching experience includes both competitive soccer and baseball. He continues, "Coaching has been the best experience of my life.  Kids can be very competitive when striving to get better, and I love seeing the joy that players have in doing things. Coaching was also a great way to be part of my kids' lives in a different dynamic compared to just being a dad."
When asked what he sees the future holds for environmental remediation, Poss feels the inevitability of continued property transactions, coupled with California's increasing vapor regulations, will keep the statewide industry busy indefinitely. He shares, "With vapor intrusion and the now incredibly low regulatory limits, we are telling clients in industrial areas to just assume they are going to need to place a vapor barrier as part of their construction plan.  If they do not need one, then that's a bonus of sorts." He's also noticed that while the industry has evolved over the past three decades, the importance of teamwork has not changed much. "Obviously, the industry has changed a lot, but the same things hold true.  Working with clients on solutions to their problems and working as a team to solve them is still the same.  This is how you end up with a working relationship that can last decades.  I would say as technology and work styles have evolved, that people do not pick up the phone as much as they used to.  A one-minute call can typically solve an issue that might not be solved over 10 e-mails." And how would he encourage others to join his field of study? He concludes, "I would encourage anyone who is going into any science field to write, write, write.  I spend most of my day writing and was very unprepared coming out of college.  Being able to write well is a skill that is hard to teach and is typically critical as you ascend within an organization."
Land Science is proud to have Frank Poss, Department Manager/Senior Geologist for Intertek-PSI , as a valued client and partner in environmental remediation, and appreciates his diverse background and commitment to providing successful remediation outcomes for Land Science and its clients.