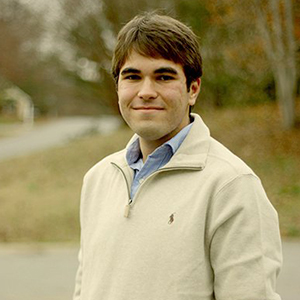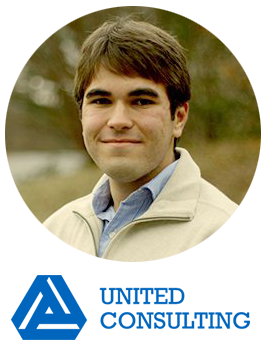 If you ask Spencer Cox, Project Environmental Specialist at United Consulting, a multidiscipline engineering consulting firm and valued Land Science® partner, what his primary role is at work, you're likely going to get more than just one answer. That's because in addition to performing due-diligence assessments on residential, commercial, and industrial properties, he also negotiates properties through the Georgia Brownfields program, conducts Corrective Action Plans for hazardous waste facilities, and performs a host of other important responsibilities that impact the success of United's diverse client base. Cox shares, "I also supervise and document UST closures, manage hazardous waste remediation, perform air quality modeling, conduct school site hazard analyses and modeling, and conduct asbestos and lead-based-paint analysis." He continues,  "In addition, I am a technical advisor for field sampling, data analysis, and personnel management, with a specific focus on vapor intrusion." To prepare for such a diverse range of responsibilities, Cox earned his BS in Biology from Kennesaw State University in Georgia, where he also minored in Stream Ecology. He had developed an interest in environmental sciences as a child, partly because his father works in the forestry and millwork industry, with a focus in sustainability.  He continues, "While in college, like many incoming science-oriented freshmen, I found myself on the pre-med pathway. But my interests changed when I took my first biology course. Soon I was taking every biology and ecology course that the college offered, earning not only a biology degree but a minor in stream ecology too." Now, with almost 10 years of experience at United Consulting, he believes his contributions are making a difference. Working for a company that strives to reach its long term goals of promoting enhanced ethical professionalism in the industry and continuing its strong customer service focus, with an overarching goal of becoming the premier consulting firm in the Southeast and abroad continues to motivate Cox. With headquarters based in Norcross, Georgia, United Consulting offers extensive experience in environmental and geotechnical consulting, geophysical services, construction materials testing, and inspection services.
When asked what he likes most about working with Land Science, Cox says the company's approach to offering turnkey solutions helps set Land Science apart from other environmental remediation providers. He continues, "Land Science is solutions-oriented much like United Consulting. When our clients come to the table with issues, it often takes a collaborative approach to identify cost-effective solutions. Land Science has set a high bar for customer service and detail and have been specifically requested to provide their services on several projects by our clients. When issues arise on projects, their team is working immediately to provide insight and real-world solutions for our clients." As an example of the quick on-site response that Land Science offers, he points to a project that called for extensive vapor intrusion mitigation. He continues, "Recently, we worked with a fast-paced client who elected to install a Land Science vapor barrier product within days of the keystone development deadline. By working with Land Science and their network of certified installers, we were able to install a full vapor intrusion mitigation system within a two-week period. This was a key factor that allowed this development to reach completion on schedule." When it comes to product usage, Cox says United Consulting uses a full range of Land Science solutions. He continues, "We use Land Science's range of vapor intrusion barriers the most. Not only do these barriers provide a mitigation approach for vapor intrusion issues, but they add future protection and value for our clients. Working with redevelopments, and specifically with the Georgia Brownfields Program, we've seen first-hand the benefits of a spray applied barrier time and time again." To stay current with technology and evolving industry trends, he makes it a priority to read the latest periodicals and information, which also helps in his staff training. He continues, "Working in such a technical industry, it's important that I am constantly learning and growing to ensure I can continue to train individuals from a technical standpoint, and foster better relationships with our clients. It's also important that with evolving sciences such as vapor intrusion and emerging sciences such as Perfluoroalkyl substances (PFAS), that we are providing the very latest solutions."
During his time at United Consulting, Cox has been based out of the company's corporate office in Norcross, Georgia. To date, he has worked on projects in thirteen states and says he hopes to reach all 50 states one day. In his free time, he enjoys volunteering at a woodworking shop on the weekends, assisting various charity organizations. The large southeastern based not-for-profit that he works with recently promoted him to a Director position. He shares, "We operate and donate our time for organizations such as the Shriners Hospital and Pediatric Brain Tumor Foundation. In my Director role, I oversee and operate woodworking and prop designing for various charities. We also put on a yearly event ourselves that raises money for charity. In the past four years we have raised over $250,000 in local Atlanta donations for various organizations and wildlife sanctuaries. It is extremely rewarding work that allows me to interact with young adults from many backgrounds and situations."
When asked what he enjoys most about his professional work, Cox is quick to point to the gratification of seeing his efforts come to fruition. "The most rewarding aspect of my job," he says, "is coming back to a development and seeing the impact of our work on a community. Many projects we work on become keystone developments that spur further positive changes to a local area." And the most challenging aspect of his work? "Working with rapid redevelopment projects that do not fit into the typical schedule. Land Science has been a great partner with these developments by assisting certified applicators that are flexible, proactive, and engaged with installation schedules."
When asked how he's seen the industry change over the years, he feels clients are more familiar with the various solutions available. He continues, "The industry has definitely changed. Our clientele and contractors are becoming more aware and knowledgeable about the products and services they are utilizing to conduct due-diligence, remediation, and mitigation on properties." And how would he encourage others to join his field of study? He concludes, "Encouraging others about the environmental industry starts with understanding that what we do has an impact on not only the environment, but people's lives. It is important that, as an industry, we are teaching the next generation the broad value of services and solutions, and how people can impact and address environmental issues in the future."
Land Science is proud to have Spencer Cox, Project Environmental Specialist at United Consulting, as a valued client and partner in environmental remediation, and appreciates his highly diverse background and approach in providing successful remediation outcomes for Land Science® and its clients.