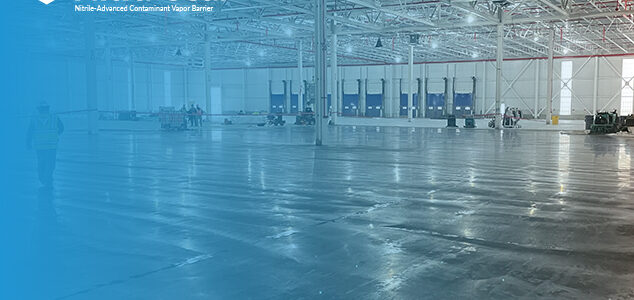 Project snapshot highlights:
Major automaker trusts Land Science to proactively address potential vapor intrusion risk
Nitra-Seal selected because it offered the best economic value for the level of vapor intrusion protection provided
The new technologically advanced facility creates hundreds of new jobs for Southeast Michigan residents
A leading automobile manufacturer built a new 520,000-square-foot electric vehicle facility on the site of one of its former plants in Detroit, Michigan. The former site had a long history of automotive manufacturing. Considering the site's history, and the potential for lingering solvent, fuel, or other subsurface chemical impacts, the auto company was proactive in applying a proven and effective contaminant vapor intrusion solution to ensure a healthy working environment for its employees. Ultimately, Nitra Seal® Nitrile-Advanced Contaminant Vapor Barrier with TerraVent™ Low Profile Venting System, was selected by the construction project team, offering the best economic value for the level of VI protection provided. MTN, Inc., a Land Science Certified Applicator, completed the installation with high efficiency, working directly with the concrete subcontractor to meet the scheduled production rate of the Nitra-Seal system installation. Quality assurance and control testing were completed per manufacturer's specifications, verifying the integrity and proper installation of the contaminant vapor barrier system.