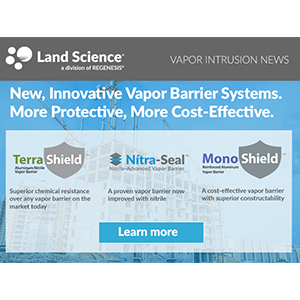 Watch Video: TerraShield Aluminum Nitrile Vapor Barrier – Lab Tested >100x More Effective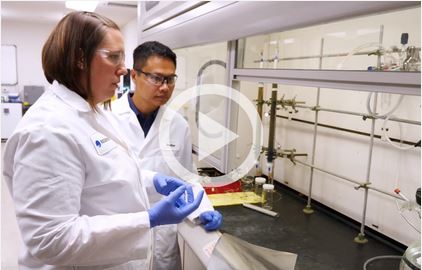 The TerraShield system provides superior chemical resistance over any existing vapor barrier currently on the market. Developed by the R&D scientists at Land Science to offer the best available protection against contaminant vapor intrusion, it is the ideal vapor mitigation solution for residential, industrial, and commercial developments with volatile contaminant impacts that represent significant health hazards and economic liabilities. Watch the video to learn more about this revolutionary new technology.

---
Download Brochure: TerraShield Aluminum Nitrile Vapor Barrier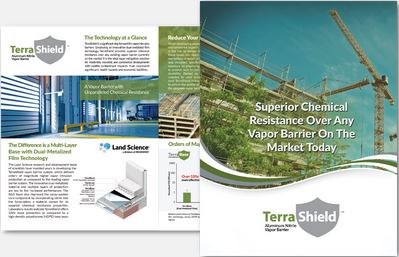 TerraShield is a significant step forward for vapor intrusion barriers. Employing an innovative dual-metalized film technology, TerraShield provides superior chemical resistance over any existing vapor barrier currently on the market. Download the brochure to learn more about TerraShield.

---
A Proven Vapor Barrier System Now Improved With Nitrile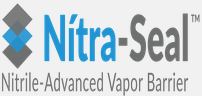 Nitra-Seal™ is an update/improvement on current vapor barrier systems. An acknowledged weakness in these systems is in the penetration and perimeter termination locations, where spray-applied core material composed of Styrene-Butadiene (SB) latex/ asphalt is used. Nitra-Seal offers a substantial upgrade as it employs a more chemically resistant nitrile latex instead of the more susceptible SB latex. Nitra-Seal is a composite system creating the ideal blend between constructability and chemical resistance by using both high density polyethylene (HDPE) and nitrile-advanced, spray-applied asphalt core. Learn more and download the product brochure below.

---
Download Brochure: Nitra-Seal Advanced Vapor Barrier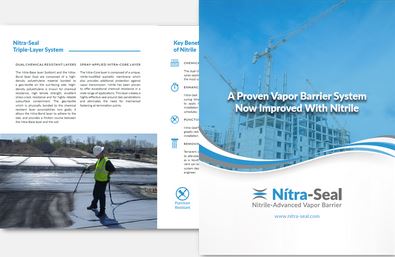 This case study reviews a pilot test to remove PFAS risk at Camp Grayling, a large year-round military training center in Crawford County, Michigan operated by the Michigan Army National Guard (MIARNG). This innovative approach uses an in situ colloidal activated carbon barrier to eliminate the PFAS exposure pathway and protect the community. Results 170 days post-application show PFAS and PCE reduced to below target levels. Colloidal activated carbon was selected because of the expected rapid reductions of PFAS by removal from the dissolved mobile phase, as well as its lower total project costs when compared to operating a mechanical system over a similar time.

---
Client Spotlight: Thomas Donn, Senior President of EnviroSouth

When Thomas Donn decided to launch his own environmental consulting business in March of 2001, his primary goal was to provide practical solutions to emerging environmental challenges. He also wanted to cement and deliver on their mantra of, "on budget, on time, and no surprises", as a way to firmly differentiate themselves from other environmental remediation firms. Fast forward to today, and it is clear Donn has successfully grown and positioned
EnviroSouth
into a leading environmental consulting company. Headquartered in Greeneville, SC, EnviroSouth offers its clients an array of services that include soil and groundwater remediation, real estate environmental site assessment, soil and groundwater contamination assessment, Brownfields property restoration, and other environmental related services. Donn shares, "We have become successful in setting ourselves apart from the competition. And that's why many of our clients rely on EnviroSouth environmental consultants year after year for all their environmental needs." Learn more in our client spotlight.

---
A Cost-Effective Vapor Barrier with Superior Constructability

MonoShield is a chemically resistant and easy-to-apply barrier specifically designed as a preemptive solution for vapor intrusion at brownfield redevelopment sites. It is backed by unparalleled design support and a network of certified applicators who can ensure quality installtion. As with any construction project, but especially with regards to a voluntary preemptive action, cost is often a critical factor; MonoShield was designed with this in mind. One of the most significant advantages is reduced installation time. MonoShield can be installed 30-40% faster than alternate plastic sheeting or HDPE systems. This saves money by reducing contractor costs and shortening the development timeline. Learn more and download the product brochure below.

---
Webinar Recording: Introducing MonoShield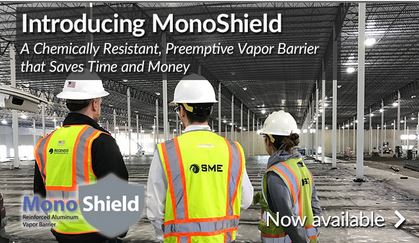 Land Science recently presented a webinar with Land Science Director of Vapor Intrusion Tom Szocinksi, CEP and REGENESIS Director of Research & Development Kristen Thoreson, PhD. During this webinar presentation, Tom discussed an innovative new vapor intrusion barrier technology called MonoShield. A chemically resistant and easy-to-apply barrier, MonoShield is specifically designed as a preemptive solution for vapor intrusion at brownfield redevelopment sites. The recording of this webinar is now available.

---
Tom Szocinski, CEP
Director of Vapor Intrusion, Land Science
Tom Szocinski is the Director of Vapor Intrusion of the Land Science division of REGENESIS, Inc. In his role, Tom provides executive leadership, market strategy and sales support, while further strengthening relationships with state and federal regulators, applicators and environmental consultants. Tom is a nationally recognized vapor intrusion expert with over 14 years' experience as an environmental scientist, focusing on vapor intrusion assessment and mitigation, remediation, site assessment, and Brownfield site management. He has served on both state and federal regulatory vapor intrusion review boards, assisting with development of vapor intrusion and mitigation guidance, regulations, and exposure criteria. He has designed and implemented numerous nationally recognized and award winning vapor mitigation systems across the United States for both private and government sites. Tom earned a Bachelor of Science degree from Lake Superior State University in Sault Ste. Marie, Michigan. Tom enjoys the outdoors from hunting and fishing, to hiking and camping with his wife and children.
Kristen Thoreson, PhD
Director of Research and Development, REGENESIS
Dr. Kristen Thoreson heads the chemical research and product development program at REGENESIS. Her team is focused on developing advanced technologies for the treatment of recalcitrant compounds in mixed environmental media. She is trained as a chemist, and her graduate and post-doctorate research focused on mechanistic investigations of chlorinated ethene degradation pathways using molecular models and compound specific isotope analysis (CSIA) for both biotic and abiotic systems. She obtained her BSc in chemistry from the University of Wisconsin – La Crosse, and her PhD in inorganic chemistry from the University of Minnesota. She also spent time as a postdoctoral associate at the Helmholtz Zentrum in Munich, Germany as a part of the Research Unit for Environmental Organic Isotope Chemistry.
---
Upcoming Events
Georgia Environmental Conference

8/21 – 8/23/2019, Jekyll Island, GA

Northwest Remediation Conference

10/3/2019, Tacoma, WA

35th Annual International Conference on Soils, Sediments, Water, and Energy

10/21 – 10/24/2019, Amherst, MA

Railroad Environmental Conference

10/22 – 10/23/2019, Urbana, IL

GRA Remediation Conference

11/13 – 11/14/2019, Santa Ana, CA

NGWA Groundwater Week

12/3 – 12/5/2019, Las Vegas, NV
Questions?
REGENESIS has remediation experts based worldwide to assist you in your brownfield site cleanup. As the technology leader in advanced bioremediation solutions, we can help ensure success on your next remediation project. Use the map on our website to find your regional REGENESIS contact today.


Project highlights
Redeveloped facility delivers jobs to Michigan community
Simultaneous use of Retro-Coat™ and Vapor-Vent™
reduced number of SSD points
Approximately 30,000 square feet of Retro-Coat successfully applied
Retro‐Coat provided a durable finish for vehicle traffic and heavy equipment in a manufacturing setting
Project summary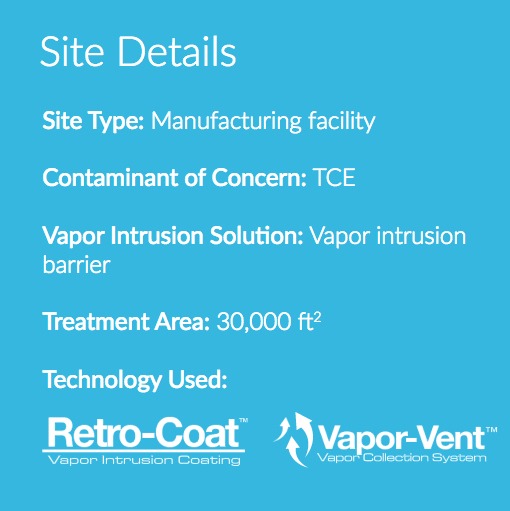 St. Johns-based F.C. Mason company was provided a $1 million Clean Michigan Initiative Brownfields grant from the Michigan Department of Environmental Quality (MDEQ) to move its operations to the former Federal Mogul manufacturing facility which was vacated in 2008. F.C. Mason Company was founded in 1898 and specializes in manufacturing parts for agricultural, construction and industrial equipment. The acquisition of the 265,00-square-foot facility allows F.C. Mason Company to expand operations and bring back valuable jobs to Clinton County. Michigan-based Soil and Materials Engineers, Inc. (SME) was consulted to address the suspected environmental and vapor intrusion concerns resulting from years of manufacturing activities at the site.
Trichloroethylene (TCE) contaminated areas were present in one section of the building. In 2009, in situ chemical treatment of the "hot spot" areas was conducted employing RegenOx® technology (REGENESIS®, San Clemente, CA). However, a vapor intrusion condition was later identified and mitigation was needed. Retro‐Coat was selected to be used in conjunction with an active sub‐slab depressurization (SSD) system. By simultaneously utilizing the two mitigation approaches, SME was able to reduce the number of SSD points in the design and the total area requiring the vapor intrusion barrier coating. MDEQ approved of the plan. A certified Retro‐Coat applicator installed 6 mils of red Retro-Coat Primer and 20 mils of grey Retro-Coat along with a broadcasted aggregate to provide a non-slip surface. The contrast in color between Primer and Retro-Coat allows the clear identification of wear over time, prompting repair if needed, and ensuring long‐term protection from vapor intrusion.
Technology Description
Retro‐Coat™ Vapor Intrusion Coating System is a complete product line that consists of chemically resistant materials to protect existing structures from the threat of contaminant vapor intrusion without the need for additional concrete protection. The Retro‐Coat system has been subjected to rigorous testing procedures to prove its ability to combat the most aggressive chemical vapors. The system is rated for industrial use providing a durable finished surface suitable for vehicular traffic. Retro‐Coat coating technology was specifically developed for vapor intrusion.
Vapor‐Vent™ is a low profile vent system that can be used in lieu of slotted PVC pipe. The speed of installation and the proximity of the vent to the barrier provide cost savings and performance benefits compared to other technologies.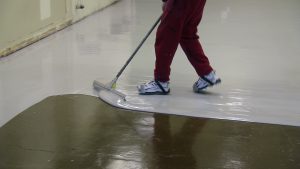 Recently, at the Eighth International Conference on Remediation of Chlorinated and Recalcitrant Compounds, organized and presented by Battelle, Dr. Ben Mork, the Director of Research and Development at Land Science Technologies (LST), a Division of REGENESIS, Inc. delivered a formal "Technologies for Tomorrow" luncheon presentation which included subject matter on a new vapor intrusion mitigation product called Retro-Coat™. This new technology is part of a suite of successful vapor intrusion solutions, including the widely used vapor intrusion barrier Geo-Seal®, offered by LST and designed for use on a range of contaminated properties including brownfields.
Retro-Coat is a new, specially formulated concrete coating developed to mitigate vapor intrusion in existing structures. The Retro-Coat material is highly effective in mitigating potentially harmful contaminant vapors resulting from chlorinated solvents and/or petroleum hydrocarbons in groundwater or soil environments. During the presentation, Dr. Mork went into great detail regarding the research and development process, including the new long-term chemical resistance and testing methodologies developed by LST to document the effectiveness of the Retro-Coat material. He also mentioned that more information will be available regarding the details and testing of Retro-Coat in a forthcoming white paper due out later this summer.
Looking beyond the testing and application, Peter Grant, Division Manager for Land Science Technologies, added, "Vapor intrusion represents a lot of uncertainty for building owners. Retro-Coat provides a simple and proven solution to a complex problem. Implementing Retro-Coat can reduce site characterization cost, building mitigation cost and provide the building owner with greater long-term assurance and flexibility in successfully mitigating their vapor intrusion risk."
For more information about Retro-Coat please contact your Land Science Technologies Representative Directly at 949-481-8118.